2020 Millennium Technology Prize nomination period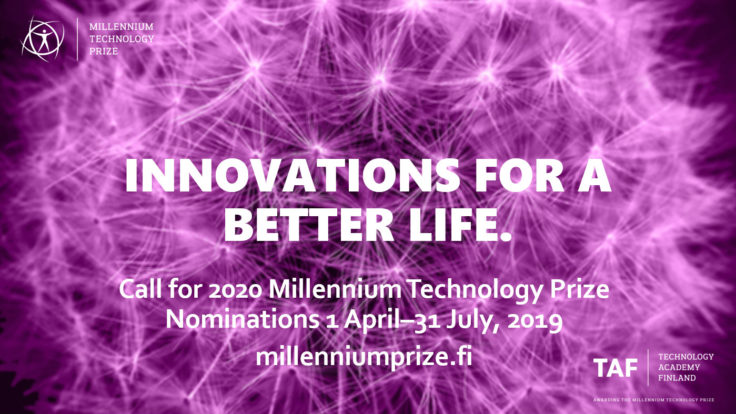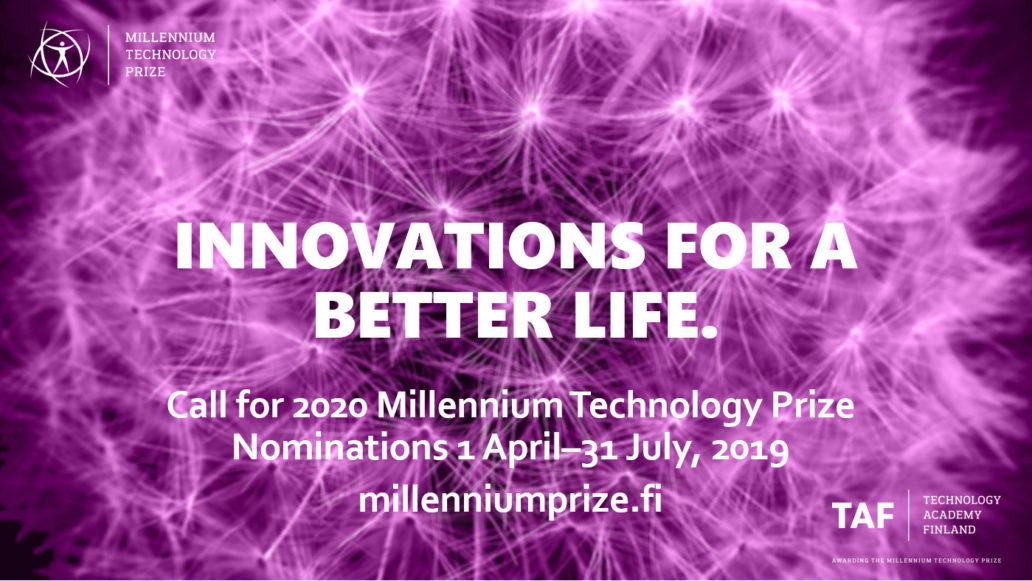 2020 Millennium Technology Prize nomination period
The Millennium Technology Prize highlights the extensive impact of science and innovation on the well-being of society. The Prize is one million euros and awarded every second year by Technology Academy Finland, an independent foundation.
The Millennium Technology Prize is awarded for groundbreaking technological innovations that benefit millions of people around the world by:
enhancing quality of life
promoting sustainable development and mitigation of climate change
generating applications with global commercial viability
creating new socioeconomic value stimulating further cutting-edge research and development in science and technology
Nominations for the prize are welcomed from organizations anywhere in the world and in all fields of technology except military technology. The nominee can be a single person or a team.
Nominations can only be submitted via TAF's electronic nomination portal between 1 April and 31 July 2019. The portal and detailed nomination criteria and instructions can be found at millenniumprize.fi/cfn.
Detailed instructions and inquiries
Ari Ahonen, CEO, Technology Academy Finland
+358 400 618 300
ari.ahonen(at)taf.fi
This presentation is made with the Finlandica font. You can easily download the font here. This will help you to view the presentation in its intended glory.
Downloads
Edited: 4.12.2019