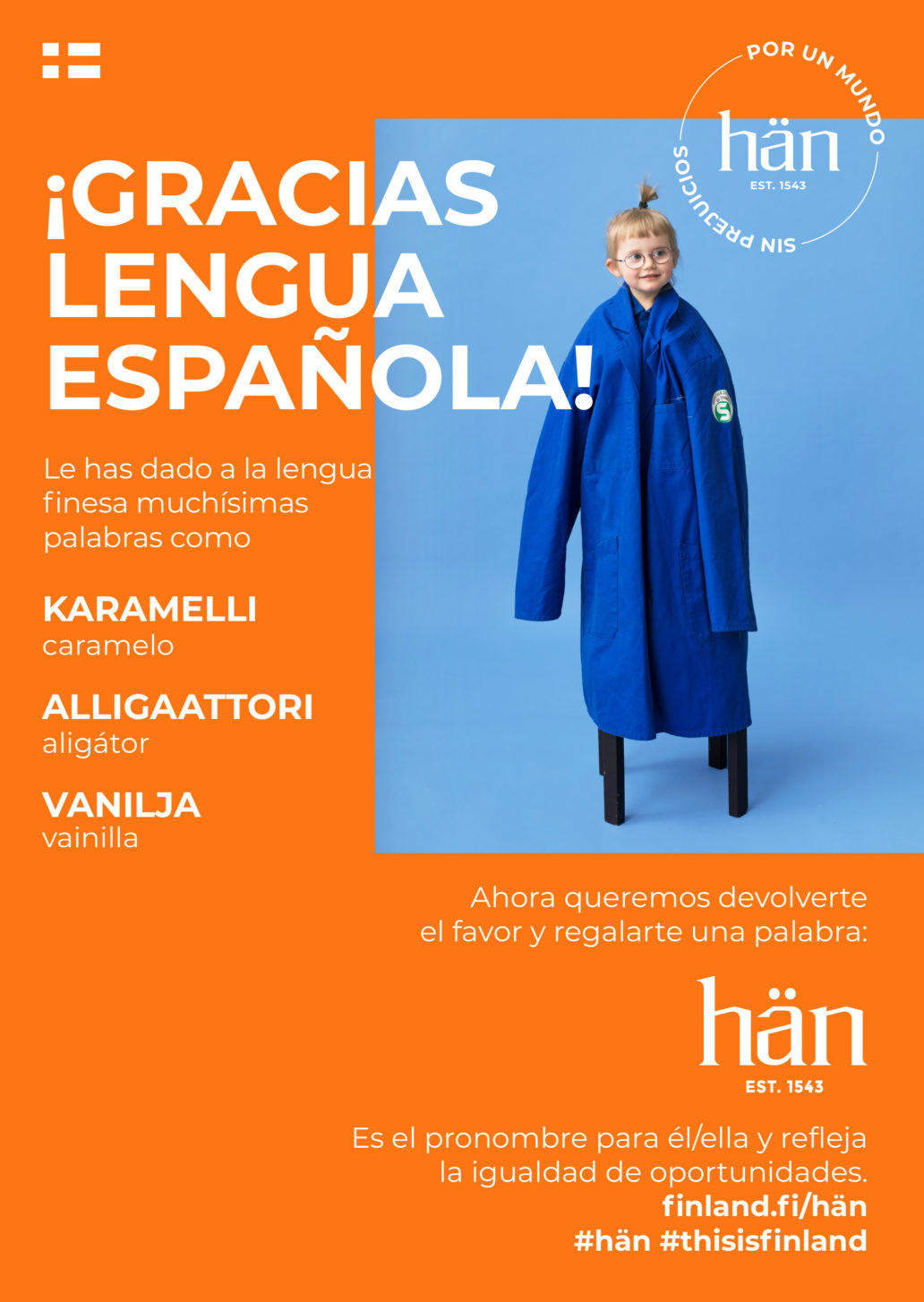 Hän Postcard: ¡Gracias lengua española! 2
¡Gracias lengua española! Le has dado a la lengua finesa muchísimas palabras como
Karamelli (caramelo)
Alligaattori (aligátor)
Vanilja (vainilla)
Ahora queremos devolverte el favor y regalarte una palabra: Hän. Es el pronombre para él/ella y refleja la igualdad de oportunidades. Por un mundo sin prejuicios.
This vertical postcard has white text on an orange background and a photo of a smiling young child with glasses dressed in an adult-sized blue coat. The card features three Finnish words that originate from Spanish: caramel, alligator and vanilla.
Size A6 (105 x 148 mm)
Bleed 3 mm
To promote inclusivity and equality, Finland wants to introduce this word – and the thinking behind it – to the rest of the world.
Downloads
Edited: 9.12.2020