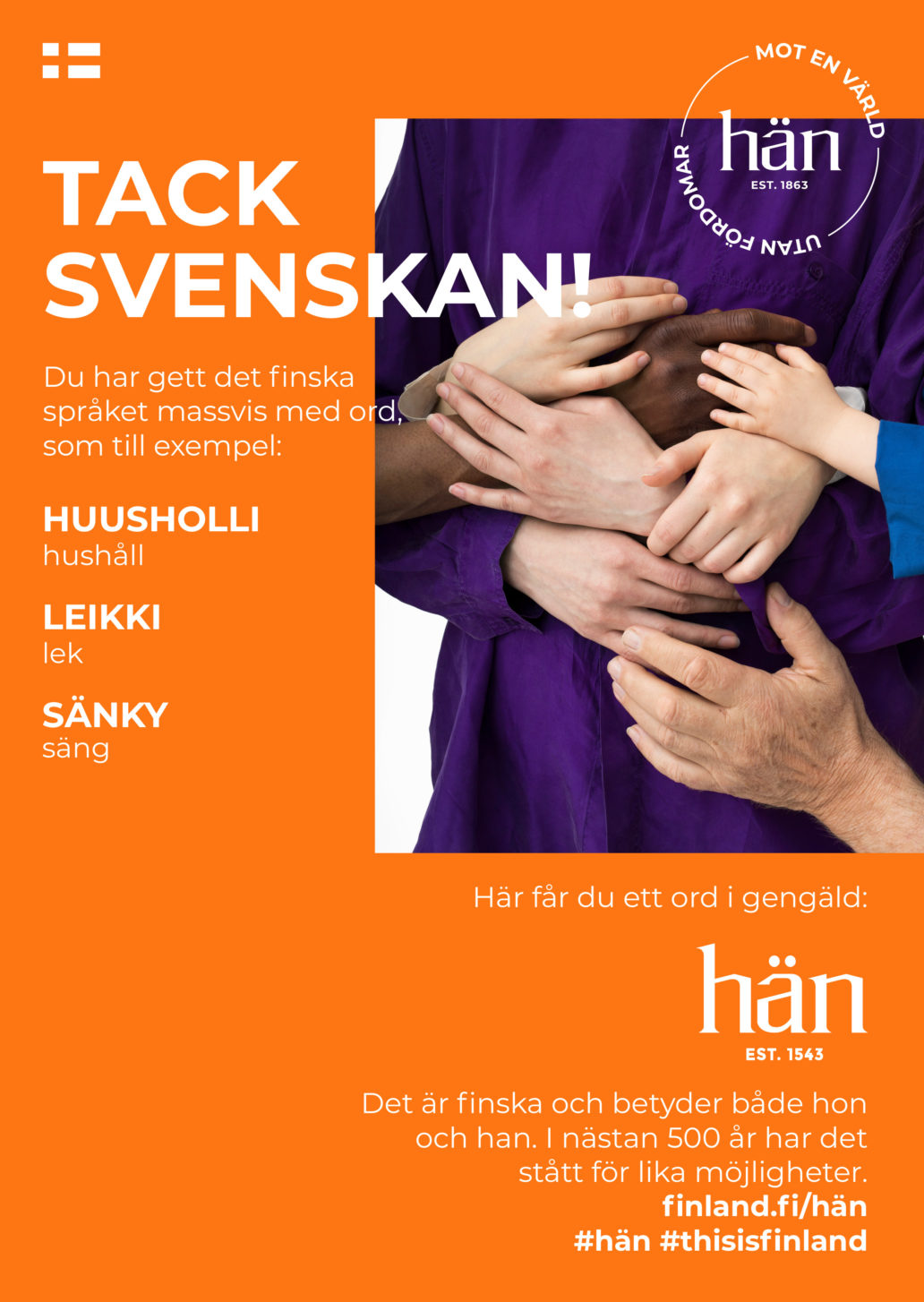 Hän Postcard: Tack svenskan! 1
Tack svenskan! Du har gett det finska språket massvis med ord, som till exempel:
Huusholli (hushåll)
Leikki (lek)
Sänky (säng)
Här får du ett ord i gengeld: hän. Det är finska och betyder både hon och han. I nästan 500 år har det stått för lika möjligheter. Mot en värld utan fördomar.
This vertical postcard has white text on an orange background and a photo of the torso and hands of a person dressed in purple. Six hands of different shapes and sizes are holding the hands of the purple-clad person. The card features three Finnish words that originate from Swedish: household, play and bed.
Size A6 (105 x 148 mm)
Bleed 3 mm
To promote inclusivity and equality, Finland wants to introduce this word – and the thinking behind it – to the rest of the world.
Downloads
Edited: 9.12.2020