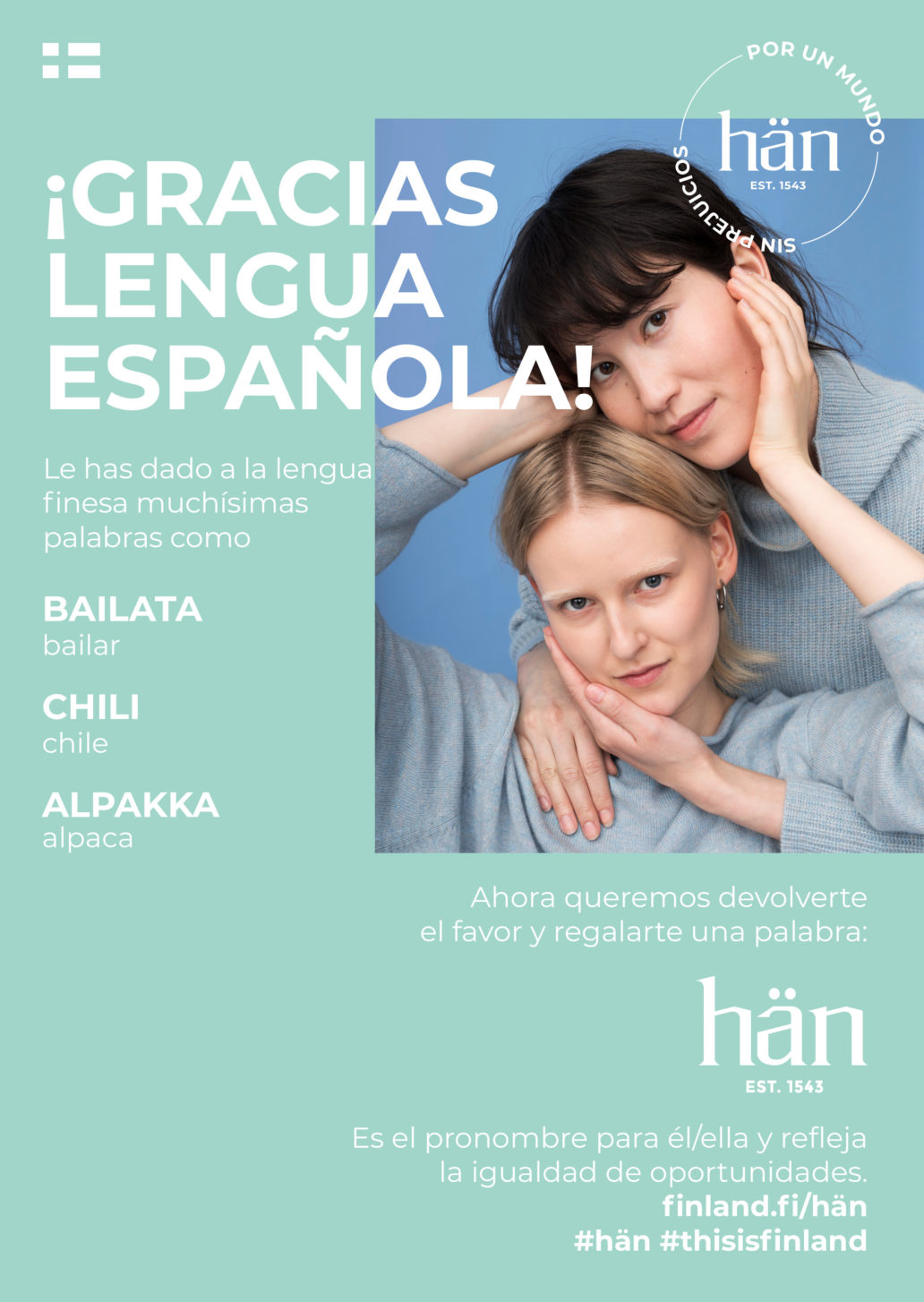 Hän Poster: ¡Gracias lengua española! 2
¡Gracias lengua española! Le has dado a la lengua finesa muchísimas palabras como
Bailata (Bailar)
Chili (chile)
Alpakka (alpaca)
Ahora queremos devolverte el favor y regalarte una palabra: Hän. Es el pronombre para él/ella y refleja la igualdad de oportunidades. Por un mundo sin prejuicios.
This vertical poster has white text on a mint green background and a photo of two women; one of them seems to be sitting and the other standing behind her. The standing woman is leaning her cheek against the sitting woman's head and they are gently holding their hands on each other's faces. The poster features three Finnish words that originate from Spanish: to party, chili and alpaca.
Size A1 (594 x 841 mm)
Bleed 5 mm
To promote inclusivity and equality, Finland wants to introduce this word – and the thinking behind it – to the rest of the world.
Downloads
Edited: 9.12.2020