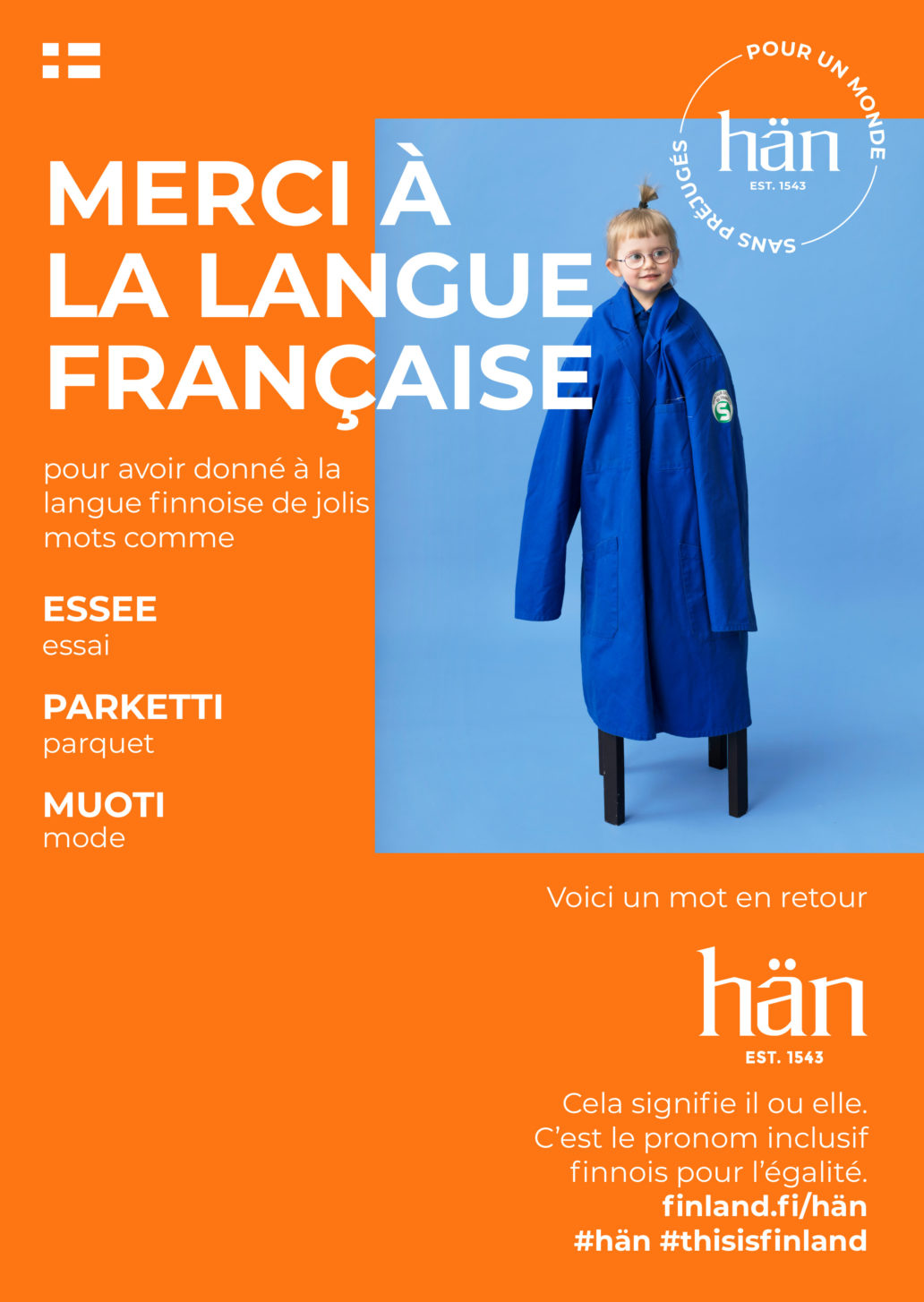 Hän Poster: Merci à la langue française! 2
Merci à la langue française, pour avoir donné à la langue finnoise de jolis mots comme
Essee (essai)
Parketti (parquet)
Muoti (mode)
Voici un mot en retour: Hän. Cela signifie il ou elle. C'est le pronom inclusif finnois pour l'égalité. Pour un monde sans préjugés.
Size A1 (594 x 841 mm)
Bleed 5 mm
To promote inclusivity and equality, Finland wants to introduce this word – and the thinking behind it – to the rest of the world.
Downloads
Edited: 2.6.2019