Finland's contemporary art scene embraces everything from experimental artist-run initiatives and commercial galleries to flagship art institutions. There are over 3,000 professional visual artists, more than 60 art museums and numerous galleries packed into this northern country. Also, there are over 50 international artist residencies in Finland – the most in the world relative to the population.
The flourishing art scene is largely to the credit of a public art education system that has been well-funded, as well as a relatively healthy grants system that secures working opportunities for hundreds of artists every year.
INSPIRATION FROM FINNISH NATURE

At the turn of the 20th century, fine art played a major role in building Finland's national identity while under the rule of the Russian Empire. During this period, 'the golden age of Finnish art', painters drew inspiration from Finnish nature and the national epic, The Kalevala. Trained in Paris, the art capital of the day, Finnish artists such as Akseli Gallen-Kallela and Albert Edelfelt helped the nation establish an independent sense of identity for the first time in its history.
Finnish art has its roots in a particular socio-cultural and geographical context. The cold, northern climate and the iconic landscapes of forests and lakes have had an impact on Finnish artists – not to mention the solitude, culture of silence, black humour and melancholy quintessentially characteristic of the Finnish mentality. Today, however, the Finnish artistic community is growing constantly more diverse and Finland-based artists address a broad agenda of global issues.
STRONG
WOMEN
Among the best-known names in Finnish contemporary art are media art pioneer Eija-Liisa Ahtila, photographer Elina Brotherus and sculptor and installation artist Kaarina Kaikkonen – all women. In fact, the majority of Finnish artists are female, which is partly explained by a tradition of gender equality in education and the long legacy of independent female artists starting with painters Ellen Thesleff and Helene Schjerfbeck (1862–1946). Schjerfbeck can be counted among the great modernists in Western art, and she was one of the leading artists in Finland during her lifetime. Her career spanned 70 years from realism to spiritual and ascetic expression of the later years.
Today's strong women painters – Anna Tuori, Rauha Mäkilä and Mari Sunna, to mention a few – follow in their footsteps.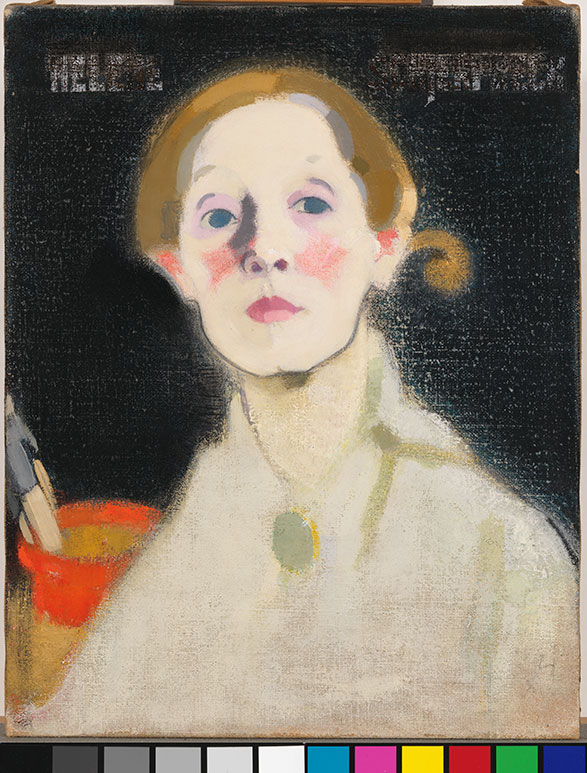 FROM PHOTOGRAPHY
TO GLOBAL PERSPECTIVES
Internationally, media art and photography are the most prominent fields of Finnish contemporary art. The Helsinki School has grown into one of the most recognised programmes of its kind. It was formed by a group of artists who attended or taught at the Aalto University School of Arts, Design and Architecture in the 1990s, including Hannu Karjalainen, Ola Kolehmainen and Jorma Puranen.
Media art rapidly established itself in Finland and now boasts numerous internationally acclaimed artists, such as Pilvi Takala, Salla Tykkä, Mika Taanila and Erkka Nissinen. Recent generation of artists such as Artor Jesus Inkerö, Jaakko Pallasvuo, Bita Razavi and Jenna Sutela draw their topics from contemporary global issues.
In recent years, Sámi art has been the subject of significant international interest. Outi Pieski and Marja Helander address in their art issues related to Sámi culture: the history and future of the Sámi people, the rights of indigenous peoples and their relationship with nature.
Finnish Contemporary art has recently become more diverse in cultural references and forms of expression as a result of artists who are first or second generation migrants in Finland. Sepideh Rahaa's and Vidha Saumya's art reflects transcultural experiences in contemporary Finland.
FLOURISHING
MUSEUM SCENE
Contemporary art museums have lately strengthened their foothold especially in Helsinki, Finland's capital. The city centre has a cluster of art museums: Amos Rex, Kiasma Museum of Contemporary Art, Ateneum Art Museum and Helsinki Art Museum HAM and currently plans are underway for a new Architecture and Design museum to be built in Helsinki's South Harbour. Ambitious art spaces have emerged elsewhere, too: The Serlachius Museums in Mänttä, a quiet small town about 270 kilometres north of Helsinki, opened Gösta's Pavilion, a unique example of wooden architecture, to showcase Finnish Golden Age artworks alongside contemporary art exhibitions.
Another successful newcomer is the Museum Card, which allows card holders to visit over 300 participating museums across the country for an annual fee of 70 euros. The Museum Card has pushed museum visitor numbers to record levels.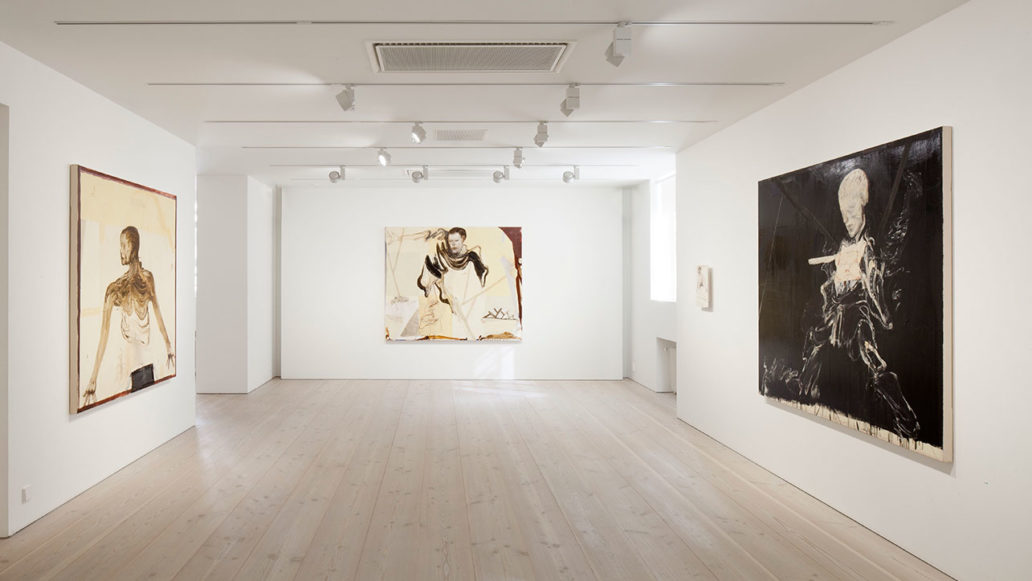 BEST-known
FINNISH
CONTEMPORARY ARTISTS
Painting: Anna Tuori, Marika Mäkelä, Leena Nio, Heikki Marila, Jarmo Mäkilä, Rauha Mäkilä, Mari Sunna, Alma Heikkilä, Maija Luutonen, Nina Roos, Elina Merenmies, Anna Retulainen, Karoliina Hellberg, Tuukka Tammisaari.


Installation art: Kaarina Kaikkonen, Maaria Wirkkala, Terike Haapoja, Olli Keränen, Anna Estarriola, Vesa-Pekka Rannikko, Jani Ruscica, Bita Razavi, Outi Pieski, nabbteeri, Minna Henriksson, Vidha Saumya, Honkasalo-Niemi-Virtanen.


Media art: IC-98, Eija-Liisa Ahtila, Pilvi Takala, Tellervo Kalleinen and Oliver Kochta-Kalleinen, Sasha Huber, Adel Abidin, Diego Bruno, Mika Taanila, Erkka Nissinen, Salla Tykkä, Jenna Sutela, Artor Jesus Inkerö, Maija Blåfield, Martta Tuomaala, Sepideh Rahaa.


Photography: Elina Brotherus, Esko Männikkö, Ola Kolehmainen, Sandra Kantanen, Marja Helander, Santeri Tuori, Mikko Rikala, Tiina Itkonen, Ville Andersson, Hertta Kiiski, Sanna Kannisto, Iiu Susiraja.


Performance: Nastja Säde Rönkkö, Antti Laitinen, Otto Karvonen, Essi Kausalainen, Leena Kela, Roi Vaara, Helinä Hukkataival, Mimosa Pale, Tomasz Szrama, Inari Virmakoski.